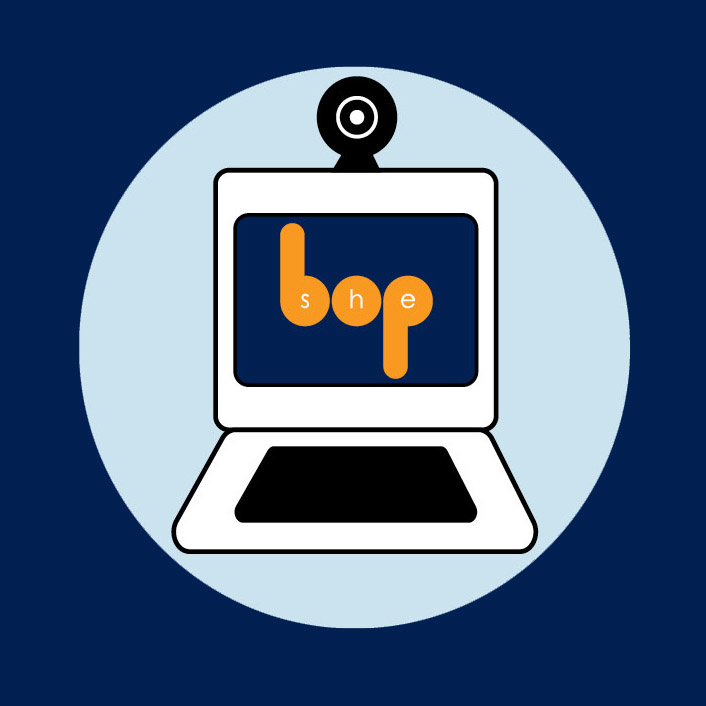 While our physical storefronts are temporarily closed due to COVID-19, we've set up a variety of virtual offerings to help you shop! We're working hard to begin in-person appointments starting June 1st and to open our storefronts to the public as soon as we can. Thanks for your support and patience.
---
Live Chat
We offer customer service via live chat every day between the hours of 10:30 am and 5:30 p.m. PST. Need help narrowing down your choices? Have a question about how a toy works? We're standing by to help! Just click the "Live Chat" button in the left hand corner of our site, which turns into a "Help" button for submitting questions when we're offline.
---
Virtual Appointments
(30 minutes conversation via Zoom for shopping/product advice)
Do you have multiple questions about products? Need to see toys before you buy them? Maybe you just miss our faces and want a private shopping date with your sweetie or best friend from the comfort of your own home?!
She Bop is now offering 30-minute virtual appointments via Zoom on Thursdays, Saturdays, and Sundays! Our appointment hours are from 3-5:30pm Pacific Time, and you must book in advance. We cannot accommodate same day appointments.
Schedule a Virtual Appointment
She Bop Shindigs
(virtual shopping party for you and your pals!)
Fun and interactive sex toy chat + Q&A facilitated by one of our sex toy experts (via Zoom)
$150 for up to 10 people ($15 per person after 10)
Shopping discounts available!
Please email [email protected] to set up a shindig!
---
Private Online Classes
(60-90 minute sex education classes for up to 20 guests)
Taught by one of our fabulous sex educators (via Zoom)
Over 10 different topics available, ranging from BJs to BDSM and more!
Quickie class + Q&A (1 hour total) = $150 for up to 10 people ($15 per person after 10)
Full 90 minute class + Q&A = $200 for up to 10 people ($20 per person after 10)
Please email [email protected] with your best time and date options (evenings preferred) and to receive the class list!
---
Presentations for educational institutions and non-profits
Our educators are also available to present (virtually) for colleges and universities, as well as for non-profit organizations. Please inquire by emailing [email protected] if you'd like to book us for your organization, club or classroom!